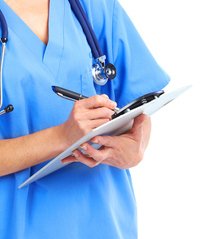 One relief that is commonly overlooked when our clients submit their personal tax returns is tax relief on certain day-to-day medical expenses.
Did you know that relief can be claimed at the standard rate of tax, 20%, of what you spend?
Most tax credits are claimed during the relevant year but some reliefs, such as  Health Expenses, can only be claimed after the end of the year.  These claims are submitted annually through the Form 11.  In the case of individuals solely in the PAYE system with no other income, a Form 12 should be completed. You must also wait for the P60 statement from your spouse or civil partner if you are jointly assessed.  This submission can be completed through your myAccount online service.
Relief is also available if you pay medical expenses for someone else (you don't have to be related to the person) whose expenses you might be paying.  Nursing home expenses are given at your highest rate of tax, up to 40%.
Expenses qualifying for the relief include doctors' visits, consultants' fees, prescription medicine, physiotherapy and routine maternity care.
Some expenses incurred abroad, including certain travel costs can also qualify for the relief.  You can only claim relief on unreimbursed expenses so if you receive money back from your health insurer, you can't claim tax relief on the amount you were reimbursed.
You can make a claim through MyAccount on the Revenue site by providing the amount spent on medical expenses.  Receipts don't need to be submitted when making claims.  But just make sure you keep your receipts, because you may be asked for them at a future stage to back up your claim.
The FOUR-YEAR RULE applies for claiming refunds.  For example, claims for 2015 must be made by 31st December 2019.  Claims after this time cannot be repaid.
Health expenses specifically excluded from relief
You cannot claim relief on the following:
Routine dental care.
Routine ophthalmic (eye) care, such as eye tests.
Cosmetic surgery (relief may be available where the surgery corrects a health issue, such as breathing difficulties – you should contact Revenue Office for further assistance)
Guide and assistance dog costs
(you can claim the Guide Dog Allowance or Assistance Dog Allowance).
Give us a call and we would be very happy to discuss any questions you have.
Kieran Horgan
HTH Accountants