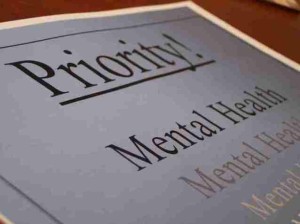 Did you spend the Easter break listening to a continuous hum of lawnmowers from your neighbours' gardens?    Are your local social-media groups clambering to find DIY supplies?   Has the internet promised you a wonderful weight-loss/fitness and healthy living regime you will now have time to pursue?  Have you been lead to believe that because we have all this extra free time due to the lockdown that we all should emerge from this time of quarantine with a new skill, extreme makeovers in our home and gardens, quality bonding time with family and possibly the opportunities to be involved in selfless community-based service?
True, we may have some extra time to do some extra chores around the house, catch up on some professional training hours and spend a little more time out walking (within a 2km radius of our home) in the sunny warm weather that this springtime has brought.  However, we cannot and should not forget that this is a time of huge uncertainty and trauma in our lives.  Anyone who has had to do a supermarket run over the past weeks will have felt a tangible fear and anxiety in the air.  Worrying about aged parents in isolation, family members at increased risk due to underlying health problems, watching adolescents deal with pressures from exam uncertainty and lack of social interaction can be a huge additional strain.  The novelty of completing long overdue work, barbeques in the garden and funny memes is starting to fade and we are left to deal with a new reality.
Someone recently likened this crisis to a combination of Groundhog Day and The Shinning, with The Hunger Games nightly reports, whilst being aware of the Sword of Damocles dangling over our heads.  Amusing maybe but sobering images nonetheless.
Perhaps this is time for us to stop and prioritise our mental wellbeing, to help us feel more positive and be able to get the most out of this difficult time.  We have identified some steps that could help over these next few weeks and months as we struggle to find our new normal while not ignoring the reality of the situation.
Phone a friend
Good relationships are vitally important for your mental wellbeing.  Likewise, negative relationships can have adverse effects on your sense of security.  Take time to reach out to others; chat, message and share positive experiences.  If possible, try to avoid situations and people that drain you.
Maintain your sense of community
Under normal circumstances, solely relying on electronic communication can be very isolating.  Face-to-face for most of us is a very important part of our wellbeing path.  However, this is not really an option today.  So, try picking up the phone to actually chat or explore other options like Zoom and Facetime etc.
Try organising a family gathering or a friends' quiz night using these applications.
Have a remote lunch date with friends or family members.
Are there ways you can help in your community at this time? This can help you build a sense of belonging and self-worth and that you are part of the solution.
Don't forget to exercise
Regular exercise is an excellent way to boost your mood and anxiety control.
It helps with physical conditioning and helps you get in shape.
It improves mental health by reducing anxiety, depression, and negative moods.
It has also been found to alleviate symptoms such as low self-esteem and social withdrawal.
After 20-30 minutes of aerobic exercise chemicals in your brain called endorphins, are released, and will result in a mood and energy boost for two to three hours, and a mild buzz for up to 24 hours.
With social distancing and limits on how far we can venture out, get creative with your home gym. Search for online classes (free classes are widely available) or just switch on your choice of music and dance in the kitchen!
Learn a new skill
We have written about this recently.  However, you should not feel under pressure to emerge from this extraordinary time with a whole new career planned and speaking fluent Japanese!!
COVID-19 skills learned could be as simple as planning healthy meals for your home whilst only doing a grocery shop once a week; keeping fit at home; dealing with emerging family situations and relationship developments.  Don't underestimate their value and how they will benefit you.
Stay Occupied
Listen to yourself.  For some people, scheduling every hour of their daily waking hours will keep them sane and on track.  For others, just getting out of bed each day will be a struggle.  Ideally, we should be somewhere in between.  If you need to take an afternoon with Netflix then do it.  But try to find a balance and set yourself some daily goals.
Healthy Eating
While the temptation to graze and snack constantly and binge eat the remaining Easter chocolate is real, foods that sustain blood sugar levels rather than spike them will help to keep you physical and mental energy through-out the day.  Refined sugars contain "empty calories".  Nuts, avocados, or oily fish contain healthy fats and lean proteins.  Perhaps you could try out some new recipes.
Sleep
Sleep is vitally important to our physical and mental wellbeing.  The average adult requires 8 hours of sleep.  However, on a regular basis, sleeping for longer than 9 hours can trigger depression and less than 8 can contribute to short bouts of mania.  So, watching and monitoring your sleep patterns can help with your general wellbeing.
Play
Take time to enjoy yourself.  Find activities you enjoy and make them a part of your life.  This could mean taking a couple of hours in front of the TV watching Netflix, or setting up a home gym, or cooking, or organising a remote time to have a laugh with some friends, or gaming – virtual or board games at the kitchen table.  Allow yourself time for fun.
Do not feel you have to learn new qualifications or sit exams if this does not interest you.  Do not feel under pressure to transform your home, worthy of a magazine exposé.
Did you know that according to the World Health Organisation (WHO)
Around 1 in 5 of the world's children and adolescents have a mental disorder
Depression is one of the leading causes of disability, effecting 264 million people
About half of mental disorders begin before the age of 14
Almost 800,000 people die by suicide every year; 1 person dies from suicide every 40 seconds. Suicide is the second leading cause of death in individuals aged 15-29 years.
Around 1 in 9 people in settings affected by conflict have a moderate or severe mental disorder.
People with severe mental disorders die 10 to 20 years earlier than the general population.
The global economy loses about US$ 1 trillion per year in productivity due to depression and anxiety.
Some common symptoms of mental health issues include:
Feeling down or upset for long period of time
Worrying excessively
Having panic attacks
Feeling unable to cope with stress
Feeling detached or numb
Extreme mood changes from high to low
Alcohol or drug abuse
Major changes in eating habits
If you can identify with any or all of these symptoms, please reach out and talk to someone.  Your immediate contacts and local doctor should be your first port of call.  However, we don't all feel comfortable talking to family and friends or local GPS at this time. Below, we have listed some of the great resources available in Ireland for anyone you may know who is in need at this time.
Samaritans Ireland
Call 116 123 – The Samaritans provide round the clock support for people in need; whether your situation is urgent or you just need someone to talk to. You can also contact them if you are worried about a friend and you don't have to be over 18. All calls are confidential and you don't have to give personal details if you don't want to. Alternatively, you can visit Samaritans.org.
Spunout
SpunOut.ie is an Irish youth information website, created by young people, for young people. It is an excellent resource with articles on all aspects of mental health and wellbeing, giving advice and information on a range of topics, including exam stress and dealing with the current COVID-19 situation.
Visit SpunOut.ie.
Mentalhealthireland
Mental Health Ireland is a national voluntary organisation that aims to promote positive mental health to all people in Ireland. Their website acts as an excellent information resource for people who need help and advice.
(They also provide education and training on mental health for workplaces and communities.)
Visit Mentalhealthireland.ie.
Aware
Aware is a nationwide organisation that provides education, information and support for people dealing with depression or bipolar disorder in Ireland. They provide emotional and practical support through their helpline, which is open Monday to Sunday from 10am to 10pm.
(They also offer educational programmes, such as group education for adults, online courses, programmes for relatives and friends and school-based courses.)
Call 1800 80 48 48, or visit Aware.ie.
Jigsaw
Jigsaw is the National Centre for Youth Mental Health that aims to offer vital support for the young people of Ireland, with 13 support centres across the county.
Visit Jigsaw.ie
GROW
GROW is a mental health organisation in Ireland, that helps people who have suffered or are suffering from mental health problems. You can call GROW or attend a meeting in your area where you can gain support and share experience with others in your community who have been through similar situations with regards to mental health.
The website has a "6-week Guide to Cope with COVID-19 Outbreak" which is worth a look.
Call 1890 474 474 or visit Grow.ie.
Yourmentalhealth
This is an online HSE resource for people to learn about mental health in Ireland; how to support yourself and those you love and care for. It provides support in terms of online articles and advice pieces and can point you in the direction of local services.
Visit Yourmentalhealth.ie.
Shine
Shine aims to empower people with mental health issues and their families by offering support, information and education. They provide a range of recover-focused support services, such as counselling and support groups. They have a section for Coronavirus COVID-19.
Visit Shine.ie.
Pieta house
Pieta House is a non-profit organisation which provides treatment for those experiencing suicidal thoughts or self-harm. They also operate the Suicide Bereavement Counselling centres to provide free counselling, therapy and support to those who have been affected by suicide.  During the pandemic, they are providing free therapy sessions over the phone.
You can call 1800 247 247 or visit http://pieta.ie/.
A lust for life
A Lust For Life is an award-winning Irish wellbeing movement created to transform how we talk about and treat mental health. The website is an excellent resource with a range of great articles and personal stories about mental health to help change the conversation around the topic.
Visit Alustforlife.com.
In these difficult and challenging times, please look after yourself and those you love.  We hope that these suggestions and resources may be helpful to you or a friend.
Keep safe, stay well