Price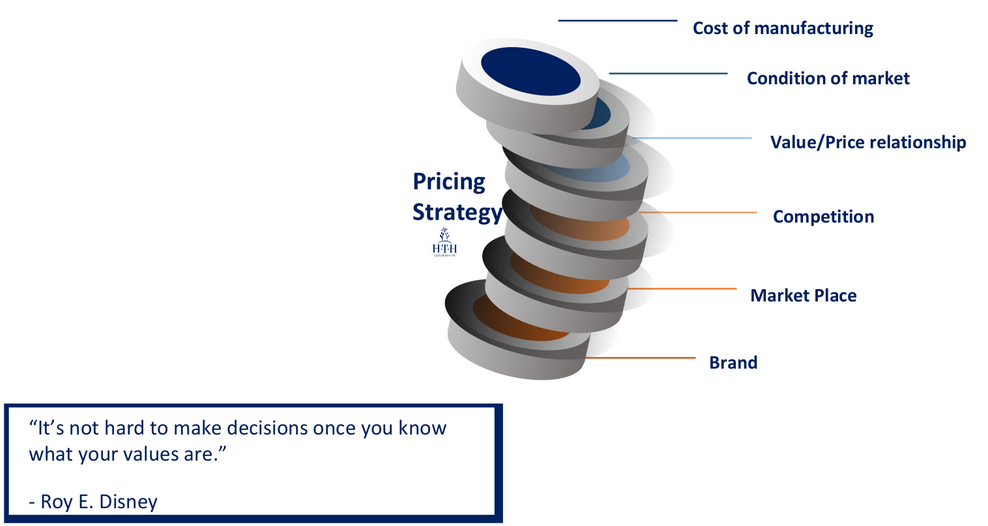 This refers to your pricing strategy for your products and services and how it will affect your customers and clients and how it will impact your bottom-line profit and growth model.
Identify how much your customers are prepared to pay, how much mark-up you need to cater for overheads, your profit margins and payment methods, and other costs.
To attract customers and retain your competitive advantage, you may also wish to consider the possibility of discounts and seasonal pricing.
Do your research!
Can you cover your costs?
Do a competitor comparison chart
Research your target market for your brand
Setting the right price for your products and services helps you maximise profits while maintaining a good relationship with your customers.
Pricing your products and services is one of the most important decisions that business owners make as it has implications on all areas of the business. Trying to find the balance between cashflow, profit margins and market sensitivity to pricing can mean the difference between running at a loss and making a high profit.
Start with the cost-plus price (cost plus required or even desired profit margin) and see if it is viable in the market place. Adjustments can then be made accordingly.